Should I link to other content? What type of person do I want to read my blog? What is a meta description and why is it so important? Should I post as me or my company? How can I create custom images?
So many questions, so little time. We're all busy. That's the main reason we've created our Blog Post Checklist with 17 simple steps to help guide you to blog victory!
If you don't always remember basic tasks when putting your content out into the world, that's OK. You've found your brief road map right here.
With this free checklist, you can learn from disciplined steps that get right to the point and take much of the guesswork out of publishing blog posts.
You will follow a blog posting process that:
Starts and ends with the target audience in mind
Maximizes less visible elements such as titles, tags, descriptions, and keywords
Integrates social media components to increase reach
Download the free checklist, and start posting blog content that benefits you and your readers!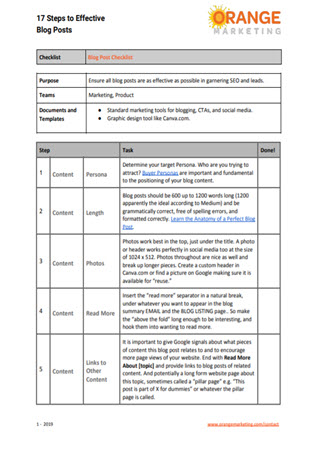 Get Updates on CLEAN
Drop your name and email below to be the first to know when updates to the CLEAN series are released.