We got You.
You can't do everything. Nor should you.
Why don't you let the experts expert? You focus on strategy, lead generation, content, paid, and all things marketing. We focus on HubSpot - ensuring your content, leads, and CRM are optimized and running efficiently and effectively. We won't let your HubSpot get tangled up, and you won't miss out on potential leads due to poor data management practices.
What do you think you need?
Audit - Portal audit to establish a baseline
Chihuahua Support - Startup, small team services
Terrier Support - True fractional HubSpot Admin function
Great Dane - Need full Marketing & Sales Ops Support
Fill out our form, and we will contact you for a quick 30-minute, no-risk meeting to talk over your situation and to see if our services are a fit for you.
What have you got to lose?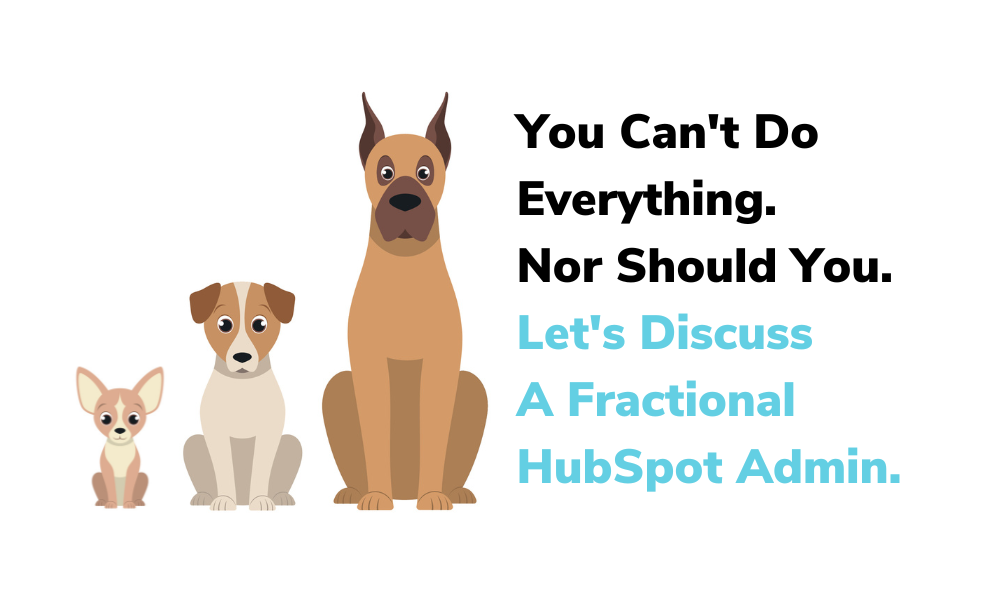 Tell us a little about Your Situation ...