Get the Social Selling Slide Deck!
B2B prospects have evolved into socially empowered, well-informed decision-makers. Everyone knows that consumers use social media to research pricing, investigate products, and make suggestions; it's not as common for B2B sales teams to have a well-defined social selling process to connect with their potential customers.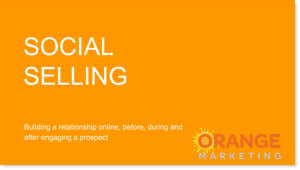 Download our Social Selling slide deck to learn about the world of online relationships! Make your time on social platforms work for your business!
Use the slide deck to access:
12 steps to engaging prospects
How to share branded content
Profile best practices - and how to get started
And much more!