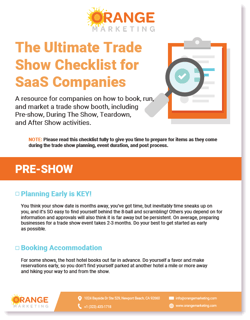 Ready to conquer your next trade show?

Don't miss out on our ultimate trade show checklist, meticulously crafted by marketers who live and breathe the art of promoting startups. This indispensable resource is your ticket to unlocking unrivaled success, packed with insider knowledge, battle-tested techniques, and innovative strategies tailored specifically for startups.
Don't wait another moment – download now and unleash the power of promotion at your next trade show!