Actionable B2B Marketing Tactics for SaaS and Tech Startups
Learn how to prepare your sales team and your messaging for the trade show floor. Our Trade Show Success Tips PDF will help you better prepare and yield the best ROI from the event.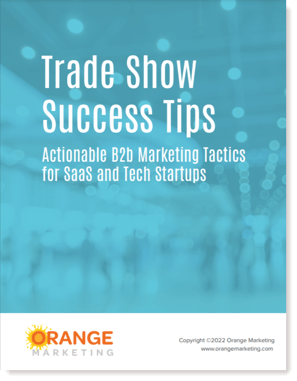 Learn how to:
Prepare your team and product
Use Giveaways to your advantage
Create pre and post-show buzz
Follow up with potential leads after the show
And much more!
Download our tips and start preparing for your next trade show!