Just as Sales leaders scour their social feeds for articles that can help them meet their goals, marketers are consistently being fed a diet of "do this, not that."
The challenge here, is that because it worked for one company, doesn't mean it will always work for another. Since sometimes following others works and sometimes doesn't, you need to learn when to break the game of follow the leader.
WEDNESDAY, SEPTEMBER 18
9:00 AM Pacific, 12 PM EASTERN
In this short webinar, we'll discuss:
About the Speaker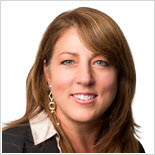 Kelsey Galarza is a go-to-market executive with particular expertise in SaaS product development, demand generation, and sales. With roles ranging from startups to giant enterprises, Kelsey's "thing" is finding ways to make companies grow.
Co-Founder of Orange Marketing, Kelsey's days are spent helping Seed stage startups build go-to-market platforms, including their sales and marketing tech stack, ideal customer profiles and personas, and driving demand generation initiatives to build momentum and predictable revenue to secure the next round of funding, or become self-sufficient.
Share this webinar invite!